This professionally decorated, newly built home with separate Carriage House is ideally located right next to Camp Watercolor. This 2,528 sq. ft. cottage style home is a perfect place for a family to use alone or to share with their friends and features excellent outdoor space for guests to enjoy. Guests will greatly enjoy being within walking and biking distance to all of the amenities WaterColor has to offer. You can easily see why this home is a chosen favorite for multiple families vacationing together that are looking for that perfect WaterColor getaway.
This home participates in our Complete Clean Linens program. This means that you may enjoy plush, king-size pillows on every bed and rest easy with the knowledge that ALL bedding is laundered after each and every guest checkout. With this in mind, please be aware that comforters and other bedding may differ from those pictured.
SLEEPING ARRANGEMENTS (SLEEPS 10):
- Master Bedroom, First Floor- King Bed, Private Bathroom
- Guest Bedroom, Second Floor- Queen Bed
- Guest Bedroom, Second Floor- Queen Bed
- Carriage House - Queen Bed, Private Bathroom
- Bonus Room, Second Floor- Twin Bed and Trundle
HOME HIGHLIGHTS:
- Separate Carriage House
- Gourmet Kitchen perfectly set up for entertaining
- High Speed Wireless Internet
- Huge relaxing porch in the front of the house
- Screened in Back Porch
- 5 Adult Bikes provided
- Charcoal Grill
- Complete Clean Linen Participant - ALL linens, including comforters, laundered upon every checkout
- Centrally located in Watercolor Camp District
- Conveniently located less than a block away from Publix.
WATERCOLOR NEIGHBORHOOD HIGHLIGHTS:
- Named the #1 family vacation destination in the U.S.
- A 499 acre coastal resort and residential community
- Ideal bike community perfect for family getaways
- Pristine sugar sand beaches
- 4 swimming pools
- Award-winning tennis facilities
- Championship golf nearby
- World Famous Beach Club
- Unparalleled beachside, poolside and lakeside dining
- Acres of parks, gardens and foot paths
- Nearby state parks and preserves
Please note: Effective March 15, 2014, golf cart rentals in WaterColor must be made through The Electric Cart Company and will be limited to 30 vehicles throughout the community at any given time. Only one cart may be rented per home and rentals will be granted on a first-come, first-served basis.
Rate Table
Daily
Weekly
Apr 19th, 2014 - Apr 25th, 2014
$430
$2,775
Apr 26th, 2014 - May 16th, 2014
$385
$2,475
May 17th, 2014 - May 23rd, 2014
$535
$3,475
May 24th, 2014 - May 30th, 2014
-
$4,250
May 31st, 2014 - Jun 6th, 2014
-
$3,575
Jun 7th, 2014 - Jun 20th, 2014
-
$4,250
Jun 21st, 2014 - Jun 27th, 2014
-
$4,600
Jun 28th, 2014 - Jul 4th, 2014
-
$4,800
Jul 5th, 2014 - Jul 25th, 2014
-
$4,250
Jul 26th, 2014 - Aug 1st, 2014
-
$3,575
Aug 2nd, 2014 - Aug 8th, 2014
-
$3,475
Aug 9th, 2014 - Aug 15th, 2014
-
$2,450
Aug 16th, 2014 - Aug 22nd, 2014
$340
$2,200
Aug 23rd, 2014 - Sep 5th, 2014
$340
$2,200
Sep 6th, 2014 - Oct 17th, 2014
$290
$1,875
Oct 18th, 2014 - Nov 21st, 2014
$195
$1,250
Nov 22nd, 2014 - Nov 28th, 2014
$280
$1,800
Nov 29th, 2014 - Dec 19th, 2014
$195
$1,250
Dec 20th, 2014 - Jan 2nd, 2015
$280
$1,800
Rates do not include applicable tax and fees.
5 Bedrooms
4 ½ Baths
Max Occupancy: 10
WaterColor
House
Area Fitness Center
BBQ Grill
Bikes
Cable TV
Carriage House
Coffee Maker
DVD Player
Golf Course
Microwave

Near Beach
Nearby ATM
Nearby Bank
Nearby Beach
Nearby Grocery
Nearby Medical Services
Nearby Post Office
Pack n Play
Patio
Shared Pool
Tennis
Toaster
Washer & Dryer
Wireless Internet
Average Visitor Rating:
March 2014 Stay
Rick Lacoume
03/14/2014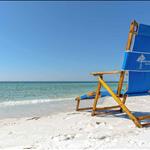 Good location. Close to grocery store and 5-10 min bike ride to beach. Great place for a family vacation. Only issues we had with this property were the ice maker dispenser is clogged up with frozen ice. Unable to unclog. One of the 5 bikes has a seat that wont stay up and needs to be replaced. Wifi is very weak.
Property Manager Response:
Thank you for your valuable feedback. We have passed your comments on to our maintenance team as well as the home's the property manager who will address your concerns with the homeowner.
Fill out this form and press the "Send Request" button to receive more information about this property or 360 Blue, LLC.

First Name:
Last Name:
Email:
Phone:
Arrival Date:
Departure Date:
Adults:
Children:
Comments: