29 Silk Grass Lane is the perfect getaway for two! This beautiful 1 bedroom carriage house in Watercolor is quietly tucked in beside the main house with easy access to the beach, nearby Frog pool and WaterColor's Boat House. This carriage house includes a washer and dryer and all of the comforts of home making it a favorite place for couples to stay.
This home participates in our Complete Clean Linens program. This means that you may enjoy plush, king-size pillows on every bed and rest easy with the knowledge that ALL bedding is laundered after each and every guest checkout. With this in mind, please be aware that comforters and other bedding may differ from those pictured.
**Please note: This home has a strict 2 person MAXIMUM capacity policy**
SLEEPING ARRANGEMENTS (SLEEPS 2):
- 1 King Bed
HOME HIGHLIGHTS:
- 5 min walk to Camp Watercolor
- 5 Min bike ride to the beach
- 2 adult bikes provided
- Parking for 1 vehicle
- Complete Clean Linen Participant - ALL linens, including comforters, laundered upon every checkout
WATERCOLOR NEIGHBORHOOD HIGHLIGHTS:
- Named the #1 family vacation destination in the U.S.
- A 499 acre coastal resort and residential community
- Ideal bike community perfect for family getaways
- Pristine sugar sand beaches
- 4 swimming pools
- Award-winning tennis facilities
- Championship golf nearby
- World Famous Beach Club
- Unparalleled beachside, poolside and lakeside dining
- Acres of parks, gardens and foot paths
- Nearby state parks and preserves
Please note: Effective March 15, 2014, golf cart rentals in WaterColor must be made through The Electric Cart Company and will be limited to 30 vehicles throughout the community at any given time. Only one cart may be rented per home and rentals will be granted on a first-come, first-served basis.
Rate Table
Daily
Weekly
Apr 19th, 2014 - Apr 25th, 2014
$150
$975
Apr 26th, 2014 - May 16th, 2014
$135
$875
May 17th, 2014 - May 23rd, 2014
$180
$1,155
May 24th, 2014 - May 30th, 2014
-
$1,450
May 31st, 2014 - Jun 6th, 2014
-
$1,200
Jun 7th, 2014 - Jun 20th, 2014
-
$1,450
Jun 21st, 2014 - Jun 27th, 2014
-
$1,575
Jun 28th, 2014 - Jul 4th, 2014
-
$1,675
Jul 5th, 2014 - Jul 25th, 2014
-
$1,450
Jul 26th, 2014 - Aug 1st, 2014
-
$1,200
Aug 2nd, 2014 - Aug 8th, 2014
-
$1,155
Aug 9th, 2014 - Aug 15th, 2014
-
$975
Aug 16th, 2014 - Aug 22nd, 2014
$145
$925
Aug 23rd, 2014 - Sep 5th, 2014
$145
$925
Sep 6th, 2014 - Oct 17th, 2014
$125
$800
Oct 18th, 2014 - Nov 21st, 2014
$120
$775
Nov 22nd, 2014 - Nov 28th, 2014
$120
$775
Nov 29th, 2014 - Dec 19th, 2014
$120
$775
Dec 20th, 2014 - Jan 2nd, 2015
$120
$775
Rates do not include applicable tax and fees.
1 Bedroom
1 Bath
Max Occupancy: 2
WaterColor
House
Area Fitness Center
Bikes
Cable TV
Carriage House Only
Coffee Maker
Covered Parking
DVD Player
Golf Course

Microwave
Near Beach
Nearby ATM
Nearby Bank
Nearby Beach
Nearby Grocery
Nearby Medical Services
Nearby Post Office
Pack n Play
Shared Pool
Tennis
Toaster
Washer & Dryer
Wireless Internet
Average Visitor Rating:
October 2013 Stay
Kim Catellier
10/10/2013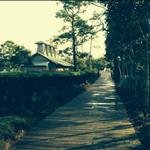 We are here to celebrate our 10 yr. anniversary. What we love about Watercolor is the relaxed atmosphere, the beautiful area and the feeling of being at home! The house is perfect for the two of us and is just adorable! We will continue to come back for years to come!!
Property Manager Response:
Thank you for sharing such an amazing time with us! We feel honored. Hopefully you will decide to make this the spot for all of your future celebrations.
June 2013 Vacation
Mary Moran
06/13/2013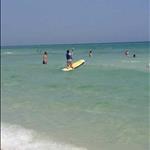 Great trip to the beach with my daughter and me. The carriage house was perfect. We loved the decorations and having a full kitchen was ideal. We look forward to coming back.
Property Manager Response:
Thank you so much for your review...we can't wait to have you back to make more Beach Memories!!!
March 2013 Vacation
Muareen McLaughlin
03/30/2013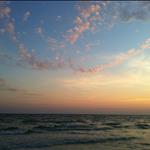 We absolutely loved the Carriage House! Everything was fantastic. The bed is so comfortable & the French flair so much fun for an uplifting time! Thank you!
Property Manager Response:
Thank you for your review! What a lovely shot. Memories to last a lifetime. That is for sure! We hope you will be back to stay with us again very soon!
Fill out this form and press the "Send Request" button to receive more information about this property or 360 Blue, LLC.

First Name:
Last Name:
Email:
Phone:
Arrival Date:
Departure Date:
Adults:
Children:
Comments: