Located in WaterColor's Park District, this two story 3 bedroom, 3.5 bathroom home has everything you need for the perfect beach retreat. Guests will enjoy the convenience of being just a 5 minute walk from WaterColor's world famous Beach Club as well as cruising around WaterColor on the bikes provided. French doors open to expansive furnished porches in the front and back of the house creating the perfect space to relax with a good book and enjoy the warm Florida weather. Superb shopping and dining can be found in WaterColor's Town Center and the neighboring town of Seaside.
SLEEPING ARRANGEMENTS:
- Master Bedroom, First Floor- King Bed (2)
- Guest Bedroom, Second Floor- King Bed (2)
- Guest Bedroom, Second Floor- Twin Bunk Bed With Twin Trundle Bed (3)
- Dining Area - 2 Twin Sleeper Sofas (2)
- Living Room - Queen Sleeper Sofa (2)
HOME HIGHLIGHTS:
- 5 min walk to the Beach Club
- Full 2 car garage
- Charcoal Grill
- 4 Adult Bikes Provided
- High Speed Wireless Internet
- Unlimited Long Distance Calls
- Fully equipped gourmet kitchen
- A dining room table that seats 8 with 3 additional at the bar
- French Doors open to expansive porches in the front and back of the house
- Full office with computer
- Complete Clean Linen Participant - ALL linens, including comforters, laundered upon every checkout
WATERCOLOR NEIGHBORHOOD HIGHLIGHTS:
- Named the #1 Family Vacation Destination in the U.S.
- A 499 acre coastal resort and residential community
- Ideal bike community perfect for Family Getaways
- Pristine sugar sand beaches
- 4 swimming pools
- Award-winning tennis facilities
- Championship golf nearby
- World Famous Beach Club
- Unparalleled beachside, poolside and lakeside dining
- Acres of parks, gardens and foot paths
- Nearby state parks and preserves
Please note: Effective March 15, 2014, golf cart rentals in WaterColor must be made through The Electric Cart Company and will be limited to 30 vehicles throughout the community at any given time. Only one cart may be rented per home and rentals will be granted on a first-come, first-served basis.
Rate Table
Daily
Weekly
Feb 28th, 2015 - Mar 6th, 2015
$285
$1,825
Mar 7th, 2015 - Mar 13th, 2015
$435
$2,800
Mar 14th, 2015 - Mar 20th, 2015
-
$3,175
Mar 21st, 2015 - Mar 27th, 2015
-
$3,175
Mar 28th, 2015 - Apr 3rd, 2015
-
$3,175
Apr 4th, 2015 - Apr 10th, 2015
-
$3,875
Apr 11th, 2015 - May 15th, 2015
$345
$2,225
May 16th, 2015 - May 22nd, 2015
$475
$3,075
May 23rd, 2015 - May 29th, 2015
-
$3,950
May 30th, 2015 - Jun 5th, 2015
-
$3,425
Jun 6th, 2015 - Jun 12th, 2015
-
$3,950
Jun 13th, 2015 - Jun 19th, 2015
-
$3,950
Jun 20th, 2015 - Jun 26th, 2015
-
$4,400
Jun 27th, 2015 - Jul 3rd, 2015
-
$4,675
Jul 4th, 2015 - Jul 10th, 2015
-
$4,675
Jul 11th, 2015 - Jul 17th, 2015
-
$4,100
Jul 18th, 2015 - Jul 24th, 2015
-
$4,100
Jul 25th, 2015 - Jul 31st, 2015
-
$3,350
Aug 1st, 2015 - Aug 7th, 2015
-
$3,350
Aug 8th, 2015 - Aug 14th, 2015
-
$2,300
Aug 15th, 2015 - Aug 21st, 2015
$320
$2,075
Aug 22nd, 2015 - Sep 4th, 2015
$320
$2,075
Sep 5th, 2015 - Oct 16th, 2015
$285
$1,850
Oct 17th, 2015 - Nov 20th, 2015
$185
$1,175
Nov 21st, 2015 - Nov 28th, 2015
$280
$1,800
Nov 29th, 2015 - Dec 18th, 2015
$185
$1,175
Dec 19th, 2015 - Dec 25th, 2015
$280
$1,800
Dec 26th, 2015 - Jan 1st, 2016
$185
$1,175
Rates do not include applicable tax and fees.
3 Bedrooms
3 ½ Baths
Max Occupancy: 10
WaterColor
House
Area Fitness Center
BBQ Grill
Balcony
Bikes
Cable TV
Coffee Maker
Covered Parking

DVD Player
Golf Course
Microwave
Near Beach
Nearby Beach
Pack n Play
Phone
Shared Pool
Tennis
Toaster
Washer & Dryer
Wireless Internet
Average Visitor Rating:
July 2014 Stay
Allison Griffith
07/27/2014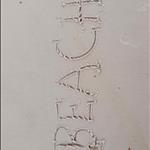 We enjoyed our stay at 736 Western Lake Dr. It was about a 10 minute walk or 5 minute bike ride to the beach and was also close to Seaside. We were pleased with the service from 360 during our stay - I posted two concerns through the app and both were taken care of very quickly (we needed a sheet for the pack and play and needed a child's bike).
Property Manager Response:
LOVE the photo! So perfect! Thank you so much for choosing 360 Blue for you summer vacation and for taking a moment to share your experience. We are so very thrilled to hear that you enjoyed your stay. It was a pleasure to have you and we are happy we were able to get your needs quickly taken care of so that you could focus on just having an awesome vacation. We hope you'll make us a part of a wonderful family tradition and come back next year!
June 2014 Stay
Linda Rawls
06/16/2014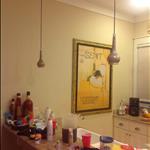 15 years next door in Seaside, this first stay in Watercolor. This house is nice and placement is just fine. As the last guest posting said on the floors, your feet turn black. You can use a cloth on the floor and get black off. Now the place looked and felt very clean but the floor thing is there(we were warned by the first post). Now here is why we will not use 360 anymore: this house had no garage remote clicker or posted number for the pad. I called twice on Saturday, again on Sunday getting no help. Also the lights over the kitchen bar are out. One lamp is burnt out and the other is broken off at the base of the lamp ( this did not happen between the change over Sat.). This was also called on the same number of times. I did ask for the owners name but still not been given that infirmation. In a few hours we will be in our 4th of 7 days. This garage deal is a big item as when bikeing one person must stay in the house to close the door. The service of 360 is zero. I will be back next year but never to 360
Property Manager Response:
We are so sorry to hear that you ran into some hiccups during your stay. The garage clicker was accidentally taken home by the precious guest and was mailed back to us. We are glad we were able to get it delivered to your during your stay as well as replace the keypad for the garage door so you were able to use it. We did speak with the owner regarding the bar lights and would like to happily inform you that they do plan to replace these as well. We do hope that you will change your mind and stay with us again soon. We'd love to have you back, and know that your next trip will be much more smooth.
October, 2012 Vacation
Valerie Pilcher
10/13/2012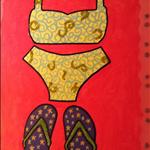 We thank you for making our stay easy and fun! We had a great time at the beach and watercolor pools. We enjoyed our stay at the house on 736 Western Lake Drive however, the floors at this residence were dirty and left us washing our bare feet many times through out the day. Also, our garage door opener did not work. This we pass along for your next guests. There were four bikes in our garage when we arrived on Sunday but then on Thursday four more bikes showed up in our yard. We did not know why nor did we get an explanation but there are now eight bikes in the garage. I know it sounds like we might be complaining and please don't take it that way. This is the second time we have been to Watercolor and I am sure we will be back. We will probably try a different house in hopes of cleaner floors but other than that the stay was very satisfactory. The Pilchers
Property Manager Response:
Thank you for your review and feedback. We are glad to know that you were able to enjoy your stay despite the dirty feet! On behalf of the whole team we greatly apolgize for that inconvenience. Next time you and your lovely family decides to stay with us please let us know if you have any issues what so ever, we strive to provide each and every guest with outstanding Costumer Service at all cost! Thanks again greatly for your feedback, this is most helpful to us in many ways.
Fill out this form and press the "Send Request" button to receive more information about this property or 360 Blue, LLC.

First Name:
Last Name:
Email:
Phone:
Arrival Date:
Departure Date:
Adults:
Children:
Comments: