Fabulous 3 bedroom / 3.5 bath house on a corner lot in WaterSound West. This house features 2 Master bedrooms with king beds and an additional guest bedroom with queen bed, private bath for each room, fully equipped gourmet kitchen including all Viking appliances, and stunning decoration through the entire home. The front porch opens to famed Watersound green space ideal to watch the kids play. Come to experience WaterSound West Beach, a place where you can relax and enjoy the peaceful scene away from the daily stresses of life.
SLEEPING ARRANGEMENTS (SLEEPS 10):
- Master Bedroom, First Floor: King Bed, Private Bath With Shower Only
- Living Room, First Floor: Queen Sleeper Sofa
- Master Bedroom, Second Floor: King Bed, Private Bath With Shower/Tub Combo
- Guest Bedroom, Second Floor: Queen Bed, Private Bath With Shower Only
- Entertainment Area, Second Floor: Queen Sleeper Sofa
HOME HIGHLIGHTS:
- 4 adult bikes provided
- 2 Master suites with King Beds
- DVD players in all the bedrooms
- Living room with HDTV
- Beautiful porch overlooking WaterSound green space
- Charcoal grill
- Private bathroom for each bedroom
- Gourmet kitchen, fully equipped kitchen with Viking appliances
- Private driveway for parking
- Complete Clean Linen Participant - ALL linens, including comforters, laundered upon every checkout
WATERSOUND WEST AMENITIES:
- 256 acre, private, gated neighborhood beach community located directly on the Gulf of Mexico between Seaside and Rosemary Beach
- Beautiful zero-entry neighborhood pool featuring cabanas, outdoor grill and fireplace
- Horseshoe Park
- Bike and Kayak Rentals
- 9 hole putt-putt course
- Boardwalk that winds through the neighborhood to the beach
- Direct access to beach (no streets to cross or steep stairs to climb)
- WaterSound Beach Fitness Center - Guests much purchase a pass to use the facility. Passes are available in the Fitness Center, each day from 7AM - 7PM. 1 Day - $15. 7 Days - $120.
Golf Carts:
- Unfortunately due to HOA rules the guest will not be able to rent golf carts and will not be able to bring their own golf cart.
- If the home you are renting has a golf cart provided by the owner then please be aware of the golf cart rules and regulations.
- If we have not received the proper insurance and driver's license information then YOU WILL NOT BE ABLE TO USE THE GOLF CART.
- Lastly, if a person without a valid driver's license is found to have operated the golf cart provided, or is found driving in a reckless manner then the guest will be fined a $750.00 charge to the account provided on the reservation.
Rate Table
Daily
Weekly
Jul 25th, 2015 - Jul 31st, 2015
$405
$2,625
Aug 1st, 2015 - Aug 7th, 2015
$405
$2,625
Aug 8th, 2015 - Aug 14th, 2015
-
$2,025
Aug 15th, 2015 - Aug 21st, 2015
$285
$1,850
Aug 22nd, 2015 - Sep 4th, 2015
$285
$1,850
Sep 5th, 2015 - Oct 16th, 2015
$235
$1,525
Oct 17th, 2015 - Nov 20th, 2015
$150
$975
Nov 21st, 2015 - Nov 28th, 2015
$220
$1,425
Nov 29th, 2015 - Dec 18th, 2015
$150
$975
Dec 19th, 2015 - Dec 25th, 2015
$220
$1,425
Dec 26th, 2015 - Jan 3rd, 2016
$150
$975
Rates do not include applicable tax and fees.
3 Bedrooms
3 ½ Baths
Max Occupancy: 10
WaterSound
House
Cable TV
Coffee Maker
DVD Player

Golf Course
Microwave
Near Beach
Nearby Beach
Pack n Play
Toaster
Washer & Dryer
Wireless Internet
Average Visitor Rating:
June 2015 Stay
Dennis Parker
06/29/2015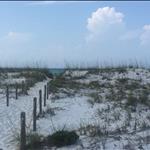 9 Anchor Rode was great. My family enjoyed the house. Pleanty of room for my wife and I and our 4 teenage daughters. The house was very clean and well decorated. It had everything we needed. The bikes really added value. We enjoyed the daily rides to the beach and the pool. Overall it was wonderful. We will not hessitate to book again or share our exoeriences with our friends.
Property Manager Response:
We are thrilled you enjoyed your time in WaterSound! Glad this beautiful home fit you and your family so well. Bikes are easily the best way to get around and explore everything the community has to offer. We look forward to having you back again, hopefully next time with friends! Thanks again!
May 2015 Stay
Samantha Evans
05/27/2015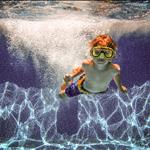 We thought that Watersound West 9 Anchor Rode was a really beautiful house and very nicely decorated. Overall we enjoyed our stay. The neighborhood is charming. However the walk to the beach is very long! It's literally the longest walk to a beach access I've ever experienced! Be prepared to hike it!!! Also, the deer flies in the low lying land here are really bad. We each had 15-20 bites. The washer and dryer is tiny and you can only wash 4 towels at a time. That was inconvenient. To end on a positive note, we enjoyed the pool and the bikes that came with the pool. Again the house is very pretty! All the beds are super comfy!!!
Property Manager Response:
What a FUN photo, looks like he's having a splash! Thank you for taking the time to share some feedback with us. It is not the shortest walk to the beach, but it sure is pretty! WaterSound West is so beautiful and quiet, perfect for a peaceful walk or ride on the house bikes! We will pass along your feedback regarding the washer and dryer, thank you! We hope to have you and the family back again soon!
October 2014 Stay
Mark Edgerley
10/30/2014
we loved our stay at 9 Anchor Rode West in WaterSound. The home was beautifully decorated and very comfortable for our family. We loved sitting on the porches in the mornings and reading or watching the morning walkers and bikers. We loved how quiet the area was. The wooden trails throughout the complex made for enjoyable bike rides to the pool and beach. We are already planning our next visit to WaterSound and 30A!
Property Manager Response:
Such a peaceful picture! We are absolutely thrilled to hear that you enjoyed this home and had such a relaxing stay in WaterSound. We hope you return to 360 Blue for your next visit to 30A!
October 2013 Stay
Marsha Yarborough
10/29/2013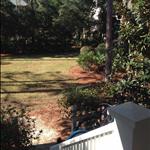 Watersound west is a beautiful property and the rental exceeding our expections. Lovely and midern home in excellent condition.
Property Manager Response:
Thank you for your feedback! We certainly value your business and hope you will stay with us again soon!
October 2013 Stay
Tia Howell
10/24/2013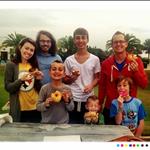 The house was very cozy. Well decorated, looked just like the pics on the web. Great location to great places like seaside and rosemary beach. We had a wonderful stay!
Property Manager Response:
Thank you for your feedback and sharing this photo...now I am hungry! HA! Come back to see us as soon as you can!
May 2013 Vacation
Susan McElroy
05/04/2013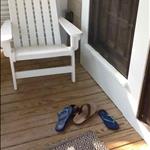 Place was beautiful and clean. Too bad weather was so bad for us. Comments for house 1) would have been nice to have salt and pepper (none provided) 2) not enough bath toiletries and bath soap would be nice (only face soap and bath wash provided) 3) almost had gas turned off (due to owner issue) and the only comment from guest services was so sorry. Had to make two calls to work things out... If we had not been home it would have been shut off-a nightmare. 4) coffee filters would be nice (none provided) 5) kleenex in bathroom would be nice (none provided) 6) beds very comfortable 7) asked to turn on dishwasher before leaving ... Happy to do this but left with 2 dishwashing packets to cover the week! Would it be possible to leave more than 2 packets? Or are we expected to buy dishwashing soap?
Property Manager Response:
THank you for your reivew. You have made some very valid points and this will certaibly be addressed in our review meeting. Thank you for your comments. We hope although you found some aggrivation that you will decide to stay with us again. We look forward to having you back.
Fill out this form and press the "Send Request" button to receive more information about this property or 360 Blue, LLC.

First Name:
Last Name:
Email:
Phone:
Arrival Date:
Departure Date:
Adults:
Children:
Comments: